Introduction to the
Mindful of Race Framework
---
Racism remains one of the most rooted and painful impasses of our time. It is fed through unawareness, oppressive systems, and the misuse of power. Deepening our understanding of how we have been conditioned to think and react is at the root of racial harm and racial healing. We each must ask ourselves:
Why are matters of race still matters of concern throughout the world?
And what does this have to do with me?
This course offers an introduction to the Mindful of Race framework using the Rubik to illustrate six concepts in three intersecting pairs. These concepts support an investigation of our racial habits of mind that influence how we show up in the world.
The aim of this introductory course is to stimulate greater self-awareness in support of social responsibility and racial harmony.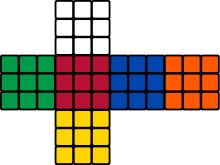 The Racial Awareness Rubik
6 Concepts in 3 Pairs
Pair 1: Individual & Group Identity
Pair 2: Dominant & Subordinated Group Dynamics
Pair 3: Mindfulness Practice & Racial Affinity Group Development
Transforming racism is an inside job! This introductory course will leave you with a set of questions that you can begin to ask yourselves as leaders, contemplatives, artists, and activists that influence the spread of racial harmony.
Being mindful of how dynamics of race and racism play inside of your heart, mind, bodies, communities, and organizations will help move us toward collective wellbeing.
The Mindful of Race Training Retreat
The Mindful of Race Training Program is a 5-day training intensive designed to deepen our understanding of the skeletal shape of racism and the flesh we put on its bones. This work is grounded in Ruth King's celebrated book, Mindful of Race: Transforming Racism from the Inside Out, her professional background in leadership and organizational development and diversity training program design, as well as her extensive experience as a mindfulness meditation teacher.
Groups and organizations committed long-term to cultivating racial self-awareness and mindful leadership will be inspired to respond to this call.