Frequently Asked Questions
What RAGDP Is and What It Isn't
The Racial Affinity Group Development Program is not a complete solution to racial injury and social injustice. Rather, it provides a foundation for building embodied understanding, genuine connection, and wise response. In this program, we will lean into what is unfamiliar, awkward, and distressing. Within your racial affinity groups, you'll closely inspect your habits and defense mechanisms, so that you can begin to recognize your role in racial harming and healing with care and within community.

What This Work Is All About
To gain a clearer understanding of what to expect, please read through these frequently asked questions with care and attention.
Do I need to be part of a group to participate in the program? If so, what is the recommended group size?
Yes, you need to be part of a racial affinity group to register for the program. You cannot sign up as an individual for this training. Your group should have a Designated Coordinator (DC) who submits your application.
Ideally, your group should be of similar racial, ethnic, and gender identities. Keeping the group small and intimate will not only motivate members to stay committed, but we have found that smaller groups tend to experience greater cohesion and trust.
Therefore, groups should be between four and eight members. If your group is nine or larger, we recommend that you break off into smaller cohorts and register separately. Groups that fall below four or above eight members will not be eligible for the program, so do your best to meet this criteria. Select members who are interested in an introspective and structured approach within community and over time.
How is this program different from other racial affinity groups?
Racial affinity groups mean different things, and many have different goals in mind. This training is a mindfulness-based, peer-led study group, with structured support and guidance from Ruth King. Our focus will be on investigating habits of mind in order to disrupt habits that harm ourselves and others, and keep us from moving toward racial healing and harmony.
Also distinct to this program is that we are not bridging differences or engaging across racial affinity groups, nor are we focused on solving social issues. Key to this program's success is your ongoing commitment and willingness to engage in the work of inner awareness and racial healing, which is why we have designed a year-long curriculum that emphasizes both racial inquiry and group development.
The RAGDP is a rare opportunity to understand our racial conditioning and uproot racial habits of harm within caring community and over time.
Why is the cost for Cohort 2 much higher than the cost for Cohort 1?
Yes, the price is significantly higher. Cohort 1 was priced as a pilot. Insights from this pilot have refined our curriculum and influenced an upgrade to an online management platform for learning ease and worldwide access. Much research and consideration went into our pricing decision, and we are excited to share that Cohort 2 is priced below competitive multi-year programs on the market.
Can we form our racial affinity group with people from different racial backgrounds?
This program is designed specifically to address the unique needs of "affinity" groups. This program is not designed to address issues commonly encountered when groups of mixed races meet. We have found that affinity groups with similar backgrounds offer less distraction as well as more focus and safety. For this reason, we encourage you to form groups with members of similar racial, ethnic, and gender identities. Should you choose to form a mixed race group, while you will gain many benefits, your group may encounter challenges that this program is not designed to address.
Do you provide assistance in finding additional group members?
It is your responsibility to find and invite members to join your group prior to registering for the program. We also encourage you to meet as a group and get acquainted before September 1 to share individual intentions and goals, and to discuss the Mindful of Race book.
Can we add new members to our group? If so, how?
Yes, you can add additional members up until August 1. If your group drops below four members, you have until August 15 to find a fourth member in order to meet our minimum group requirement. DCs will be able to edit the application form after they've submitted it on behalf of the group. Be sure to save the link to your application form, should you need to make any modifications regarding a change in group members.
How much time should I plan to dedicate to this program?
RAGDP is a year-long commitment. Your monthly meetings are akin to mini-retreats. We ask that you dedicate three hours each month to meet with your racial affinity group to discuss the inquiries. We will provide thoughtful guidelines for monthly meetings, a template to structure your time together, and questions for contemplation and discussion.
In addition, we also offer instructions on how to establish and maintain a regular meditation practice as well as exercises for daily reflection. In between monthly peer-led meetings and live calls with Ruth, there is material for you to work through on your own schedule, at your own pace.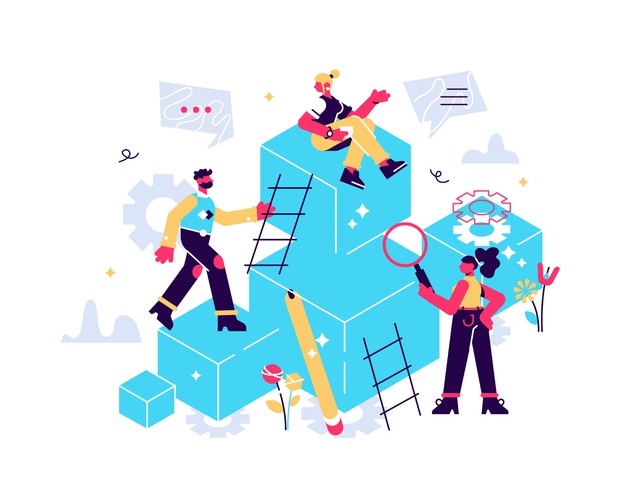 How are monthly meetings structured?
You can meet physically, virtually, or a combination of in-person and online gatherings; whatever format works best for your group. This flexibility will allow for members to participate who don't necessarily live in the same time zone. In order to foster intimate, productive discussion as well as active group participation, we will provide a three-hour template for structuring monthly meetings. We also lay out a series of group tasks to help you stay organized each month.
We suggest that you stick to the schedule we've provided for the first three months of the program. As we progress together, you may modify the schedule based on group needs.
Are there prerequisites for this training?
Yes, there are two prerequisites for the program:
Read

Mindful of Race

by Ruth King.

You can purchase a copy of the book here.

Meet with your racial affinity group prior to the program launch to get acquainted and review the "Getting Started" lesson together. Discuss the book to begin your connection with each other.
Together, these prerequisites provide a foundation that will deepen your racial understanding, facilitate connection among members, and support a more graceful transition into our year of learning (and unlearning) together.
Does this program include organizational consulting or application support?
No, this program does not provide consulting support to organizations. If you have several racial affinity groups inside your organization that are interested in participating in this program, each group must submit a separate application. We do offer customized programs for organizations, so if this is something you are considering, reach out to us here.
Do you offer certificates of completion or CE units?
We do not track, measure, or evaluate your participation. For these reasons, we do not offer certificates of completion or CEUs.
Do you provide scholarships?
We do not provide scholarships at this time. However, considering the systemic social and racial inequities we face today, we do offer a reduced general rate and a BIPOC scholarship rate in support of your attendance.
What is your refund policy?
If you have registered and paid but are unable to commit to the year-long program, you may withdraw and receive a full refund by August 1, minus a 10% booking fee. Once the program begins, we are unable to provide refunds.
Please note: Your withdrawal from the program may impacts your racial affinity group's acceptance to the program, so please consult with your group and DC should you choose to withdraw prior to the program start. If your group falls below our minimum requirement of four members, your group must find a fourth member by August 15 in order to secure its place in the program. This is less of a concern if you have more than four members.